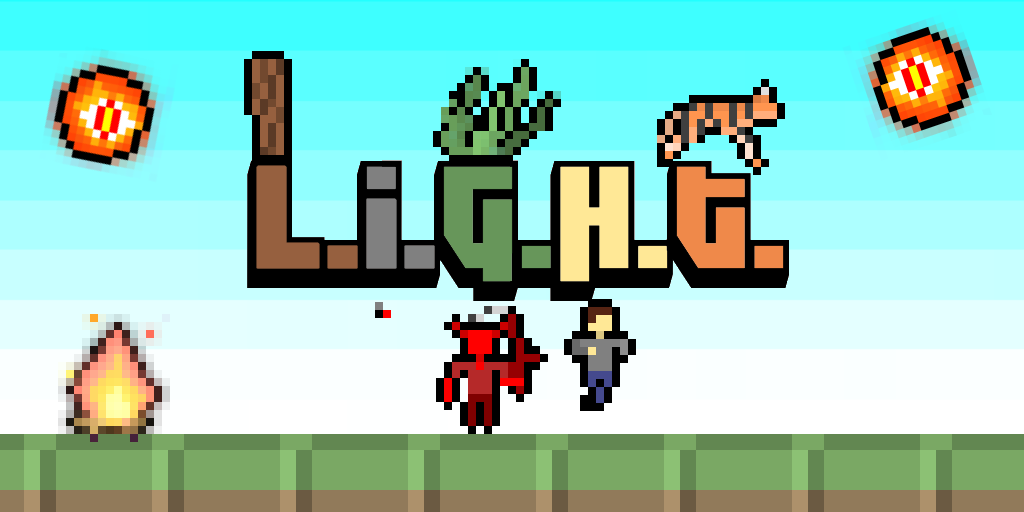 L.I.G.H.T.
A downloadable game for Windows, macOS, and Linux
Made in under 48 hours for Ludum Dare.
See the changelog here: http://pastebin.com/i9mm9UgE
or
Post Compo:
Patch 1.0:
Updated Tree Textures to look better (Big, Small)
Updated Insect Textures to glow slightly
Updated Backgrounds to not be so dark
Updated Devil Colliders slightly
Updated Main Menu to show Version
Fixed Opacity bug on Grass
Fixed Upgrade Quipz "money" bug (Not Visible)
Fixed Jumping bug on Entities
Fixed large collider bug on player
Added New Better tutorial.
Added Robot textures for Guardian Mode (Not Visible)
Added Quipz Spending Shop (Not Visible)
Added Scout Robot (Not Visible)
Added Bruiser Robot (Not Visible)
Added Melee Robot (Not Visible)
Patch 0.8:
Fixed Physics Bug
Fixed Civilian AI
Fixed Eye AI
Fixed Eye Death Bug
Fixed Demon Death Bug
Fixed Clipping bug from older versions
Added Forest Map
Added framework for Guardian Mode
Added "Stamina" for the insect to balance the flight
INSECT: New Passive [Nope]: Can only fly for a certain amount of time.
Added New Music Track XV2 by Granndo, my friend
Added Hell Portal (Not used)
Added Trees (small, big)
Added Beam retexture
Added Bureau (Normal, Wide, Tall)
Added Bed
Added Fence (Middle, Corners)
PLAYER: New Passive [I Can Move!]: Player now starts in Human Mode
Install instructions
Just download, extract, and run.
Comments
Log in with itch.io to leave a comment.
Could you reupload your files as zip? The itch.io client can't install them as rar.